'F' Company, 2nd Volunteer Battalion, Gloucestershire Regiment, held a Dinner on 20th December, 1899. This is the Toast List for the occasion.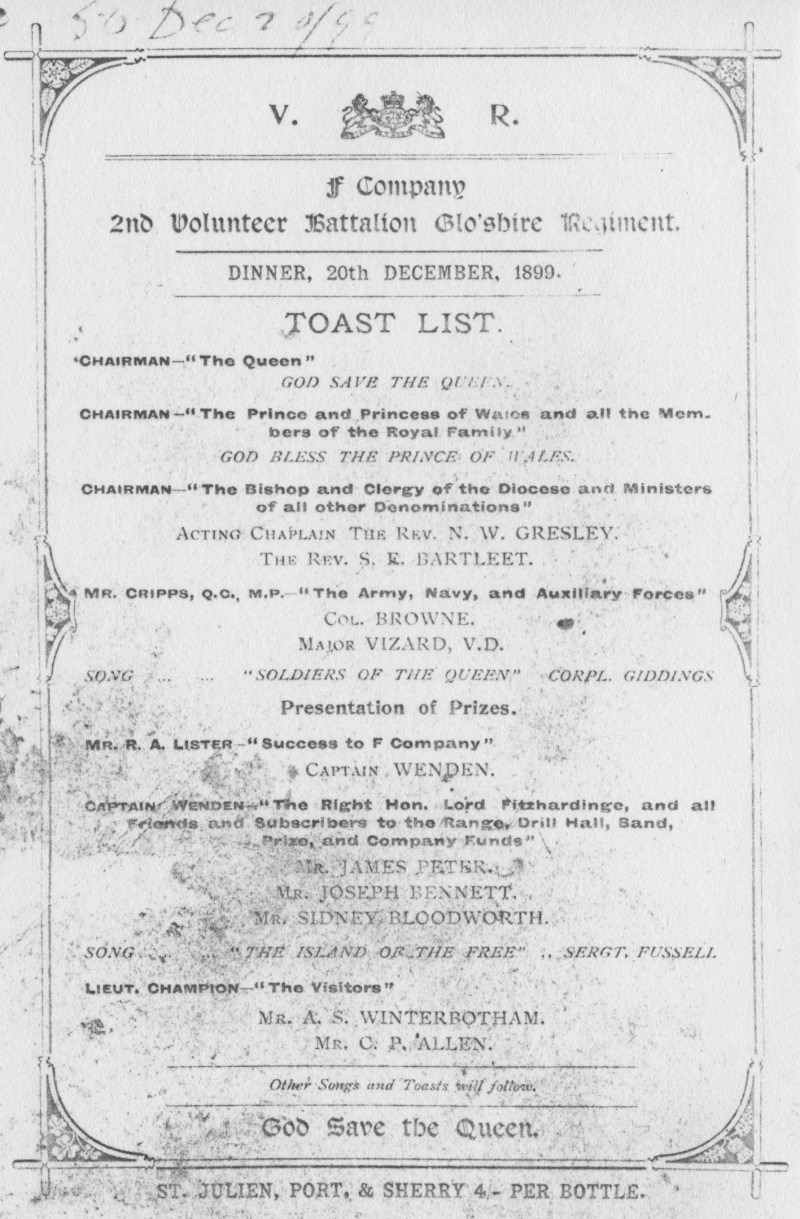 It is interesting to note the toast to "... all friends and subscribers to the Range, Drill Hall, band, Prize and Company Funds." As we have observed elsewhere in this website, it was common for local businessmen, landowners and interested others to fund not only the building of premises but the raising and equipping of the units themselves. Other units raised funds for building by means of the formation of limited companies, or by public subscription and fundraising events such as fêtes and bazaars. This toast list confirms the unit's appreciation of the support within the community.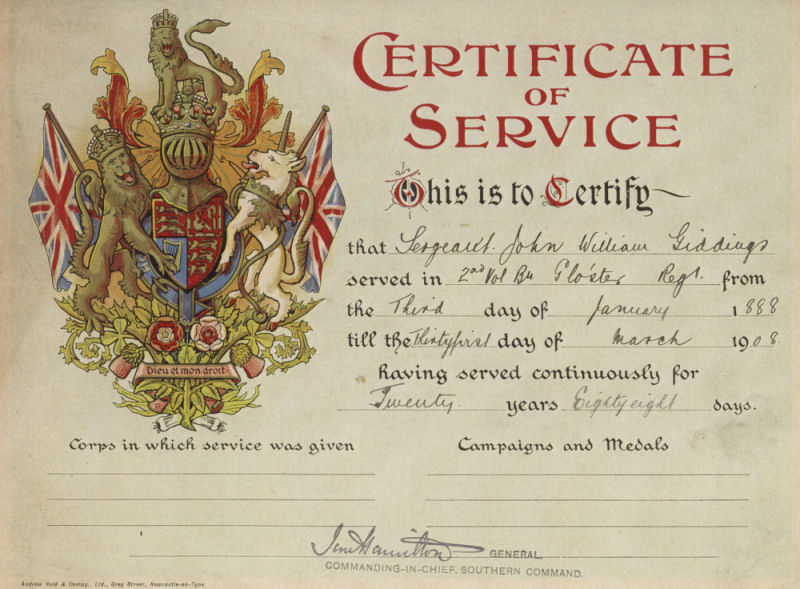 Sergeant John William Giddings served in the 2nd Volunteer Battalion, Gloucestershire Regiment, from 1888 to 1908. This is his Certificate of Service.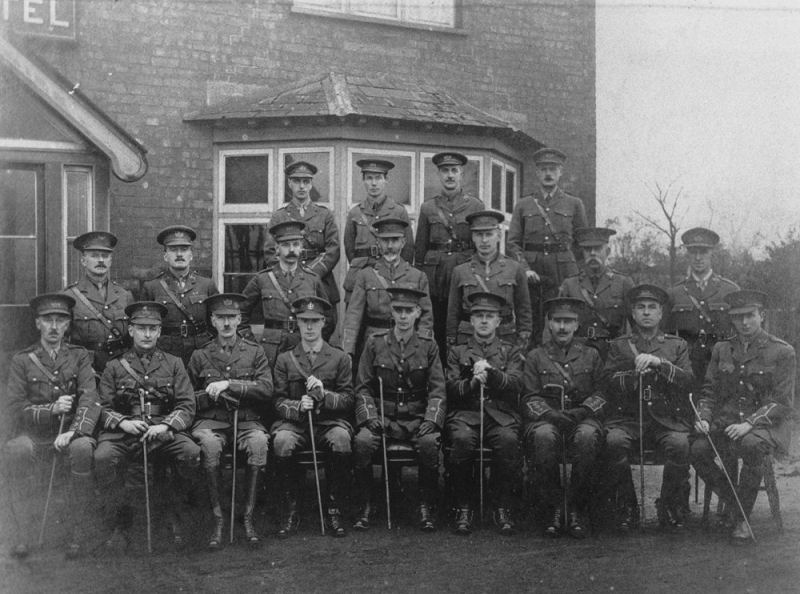 2nd Volunteer Battalion, Gloucester Regiment, was based in Dursley. This photograph was taken during the Great War. The Commanding Officer, in the centre of the front row, was Major Reginald H Penley. The other officers are gentry from the town.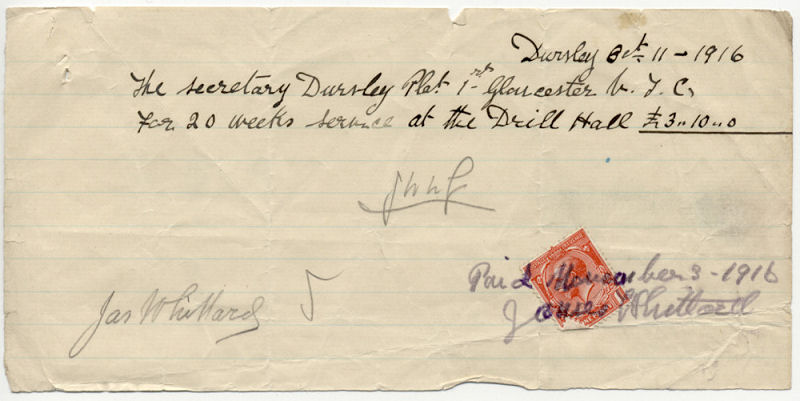 Dated October, 1916.
We are very grateful to Andy Barton of Dursley Glos Web for contributing these special and unique documents, which gives an insight into some of the day to day activities that took place at the Drill Hall.